Hottest Architecture & Design Trends in Senior Living Report
In an era of new senior housing constrution, owners and operators are turning a close eye toward design and architecture to attract new and future residents. Gone are the days where a fitness center and simple movie screening room are differentiating one community from its competitors.
Senior Housing News has identified the top communities in each of seven categories that are making their mark when it comes to architecture and design. Through our annual Senior Housing News Architecture & Design Awards we set out to find which owners, operators, designers and architects are getting it right when it comes to breaking new ground in the senior living industry.
Our detailed report provides more than 60 pages of interviews with industry experts and an inside look at the seven award-winning communities of 2015. We explore how these projects are taking architecture and design in senior living to new heights.
This 69 page report features:
Interviews with industry experts on how senior housing design and architecture is falling short
A deep dive into the seven winning entries of the 2015 Architecture & Design Awards
What developers and operators will need to do to be relevant in the future
Community photos, floor plans, site plans... and more!
Download this FREE Report Today!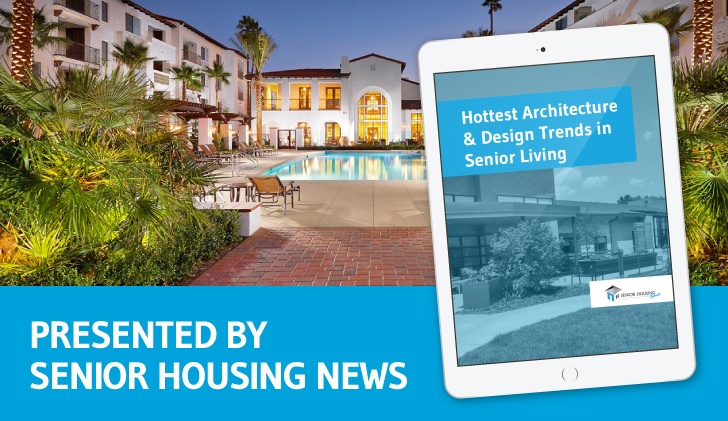 Published:

July 2016

Topics:

Design
Senior Housing
Architecture

Type:

White Paper