The Next Big Challenge: Serving the Middle Income Senior Housing Market Webinar
It is no secret that this country is on the cusp of a significant expansion of its senior population, an event that will impose unprecedented stress on our nation's financial health as well as its health care and housing infrastructure.
As a country and industry we have done an excellent job meeting the health care and housing needs of older adults that are high net worth or upper middle class individuals that are able to afford entrance fee CCRCs or higher-end market rate senior living. With a few rare exceptions, we've done a mediocre job of meeting the housing needs of our extremely low and very low income older adults, but failed to combine affordable housing with the necessary health care services which middle income seniors need to age in community.
Question: How do we meet the needs of older adults that have income and assets slightly in excess of qualifying for traditional affordable housing but not enough to move into an entrance fee community or private pay senior living community?
Our panelists will share:
Industry demographics tied to the middle income market older adults;
Strategies to develop and operate moderately priced senior living;
Design options to make construction affordable yet marketable
Barriers to entry into this market;
Policy & Regulatory Changes that need to be made in order for us to be successful;
Providing value and options to older adults on a fixed income.
Hear from:
Dana Wollschlager - Senior Vice President at Plante Moran Living Forward
Rick Banas - Vice President of Development & Positioning at Gardant Management Solutions
Jamie Timoteo - Vice President at Plante Moran Living Forward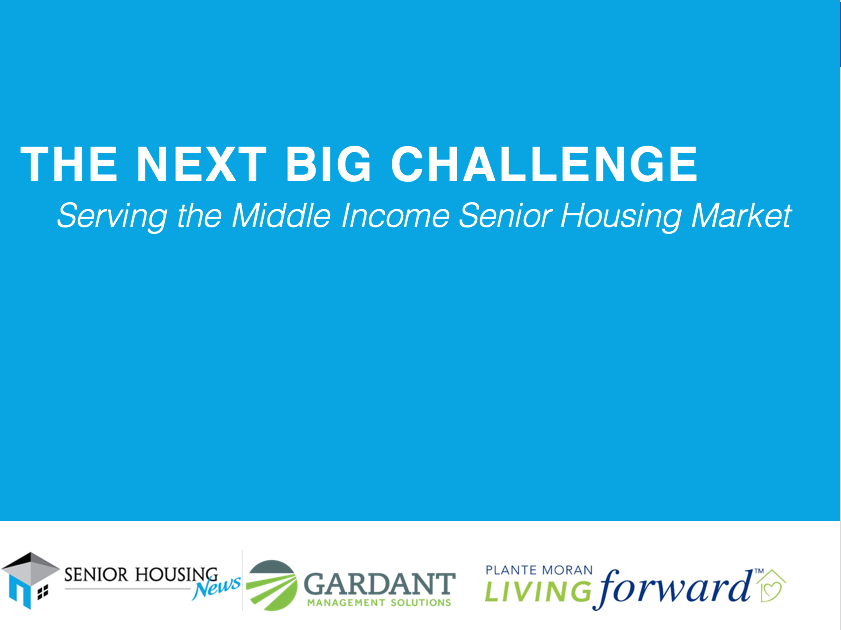 Published:

January 2017

Topics:

Finance
Webinar
Middle Market
Senior Housing
Affordability

Type:

Webinar